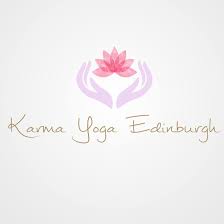 Yoga Nap Workshop with Kat Aydin, Karma Yoga
Melt away the winter blues with our monthly Yoga Nap session.
Yoga Nap is a therapeutic, restorative technique that teaches you how to slow down, how to release tension and restore the sense of balance, peace and wellbeing.
Yoga Nap is an active relaxation practice that provides healing for the body and the mind with the help of props such as bolsters, blankets and blocks. The poses are designed to be comfortable.
This Restorative Yoga session is especially useful when you need to eliminate fatigue and stress that result from your daily activities. It can also help you cope with insomnia, seasonal affective disorder, if you're recovering from illness, injury or to overcome emotional depression and anxiety. The other benefits also include improved immunity, better mood, sleep and digestion. This session is suitable for beginners.
Information about the session:
Cost: £28 per person
Places are limited so booking is essential.
January 27, 2024




5:00 pm - 6:30 pm

March 30, 2024




5:00 pm - 6:30 pm

May 11, 2024




5:00 pm - 6:30 pm