Vinyasa Yoga with Noelle Marie Yoga
Join me every Wednesday evening at 6pm for 75 mins of Vinyasa yoga.
£14 drop-in | £50 5 Class Passes ( Valid for 6 weeks) |  Conc £8
Book your spot here:
https://noellemarieyoga.com/classes/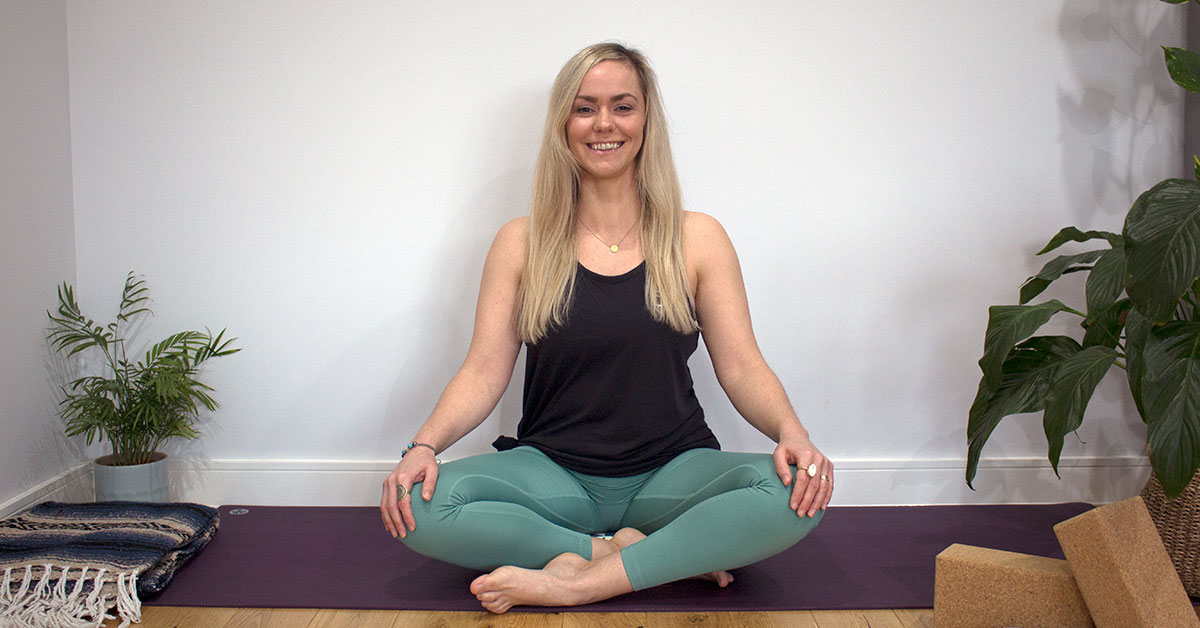 Namaste! I'm Noelle Marie Kelly, the face behind Noelle Marie Yoga, or NMY.
Originally from Ireland, I'm currently based in Leith, Edinburgh. I have been practising yoga since 2010 and teaching since 2021, I have a passion for all types of yoga from Hatha to Vinyasa, as well as Yin and Restorative style classes. I will remain a lifelong yoga student and am so honoured that I get to share this incredible practice with others.
This class will be in the vinyasa style with elements of Hatha and classical Kundalini as I have just returned from Rishikesh India where from August 20th – October 12th where I undertook a 300-hour Yoga Teacher Training in Hatha and Ashtanga vinyasa and a 100-hour Classical Kundalini training which is rooted in tantric and Himalayan traditions.
I love to incorporate breathwork, mudras, setting intentions and positive affirmations into my classes. I also love energetic practices and the subtle body, incorporating chakra balancing and healing into my flows for a more holistic, complete and balanced experience. I often theme around astrology/moon phases as they can correlate to and have an effect on different energy centres in the body also.
I incorporate props like yoga blocks, straps, blankets and cushions to help students with alignment in postures. I always give options for modifications and amplifications with a focus on alignment so students can choose the option that suits their unique, individual body the best.
My classes are designed to help you to practice yoga in an encouraging, non-judgemental environment where you feel at ease. Lots of fun will be had with some spiritual insights thrown in along the way and you will feel rejuvenated and renewed afterwards.
I strongly believe that yoga is for everyone and everybody so I tailor my classes to suit all abilities, ages and shapes. There are no judgements and no expectations.
If you have any questions and would like to know more about this class, please don't hesitate to get in touch via my website or social media.
I can't wait to practise with you! See you on the mat!
Love & Light,
Noelle Marie
 ​​Contact: Noelle Kelly, Yoga Teacher @ Noelle Marie Yoga
Email: hello@noellemarieyoga.com
Website: https://NoelleMarieYoga.com
Social Media: @NoelleMarieYoga
Instagram: @NoelleMarieYoga | https://instagram.com/NoelleMarieYoga/
Facebook: NoelleMarieYoga | https://facebook.com/NoelleMarieYoga
December 13, 2023




6:00 pm - 7:15 pm

December 20, 2023




6:00 pm - 7:15 pm