Light Us Up In Neon Armour // Navigating Menopause
Sunday, 10 October | 6.30 – 8 pm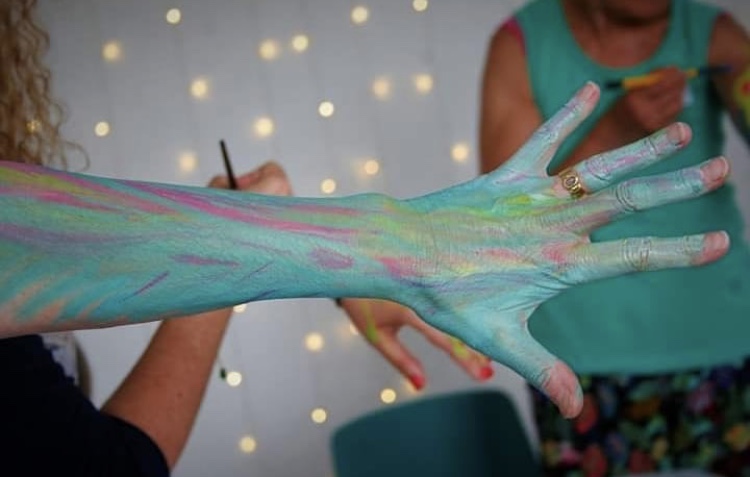 In a gentle return to connecting with ourselves and each other, we will explore our mental well-being in relation to the menopause, creating and sharing in a safe space.
Artist Lynn Fraser (Mrs Fantoosh) leads this lovely arm-painting group workshop. We will be using neon body paint on arms with UV light to create a vibrant, otherworldly experience.
This workshop is free, part of Edinburgh ThriveFest#2 and is open to anyone currently navigating the menopause on their journey through life.
Book by email: lynn@fantooshart.co.uk
Follow Lynn:
insta @mrsfantoosh
Twitter @MrsFantoosh
October 10, 2021




6:30 pm - 8:00 pm