Reclaiming the Feminine – A Sacred Ceremony with Cacao Husk + Rose
3rd December 2023 3-6 pm
The event is a celebration of love transformed into existence. Together, we will honour the power of the Feminine within, the Goddess energy of creation and life.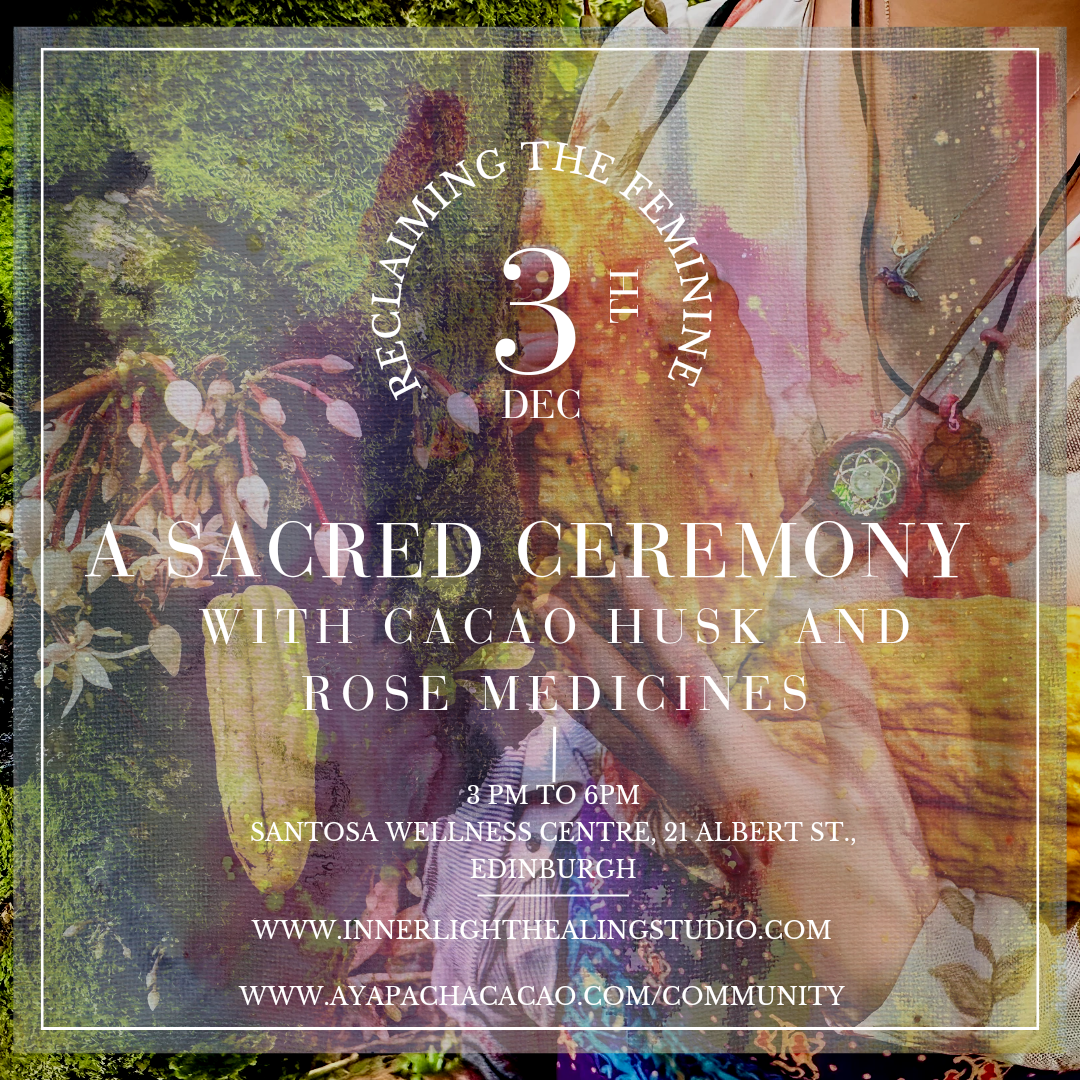 The ceremony invites us to let go of all the distorted perceptions of the Feminine and reclaim her true nurturing qualities. The Spirits of Cacao and Rose will assist and support our journey with their alchemical transformative energy.
The event combines Shamanic Journeys, Cacao and Rose Ceremony (according to the Mayan tradition) and Sacred Sounds.
The workshop is facilitated by Elisa Rosabianca from Inner Light Healing Studio and Maria Amaru founder of the lovely Aya Pacha Cacao Community.
To book your space and access further information please visit https://www.innerlighthealingstudio.com/product-page/reclaiming-the-feminine-
a-sacred-ceremony-with-cacao-husk-rose
or https://www.ayapachacacao.com//community
And/or contact:
Elisa
infowellbeingstudio@gmail.com
07556575645
Maria
psychomagichealing@ayapachacacao.com
07411220030
December 3, 2023




3:00 pm - 6:00 pm