Movement & Sound Alchemy
3.30-4.30pm Thursday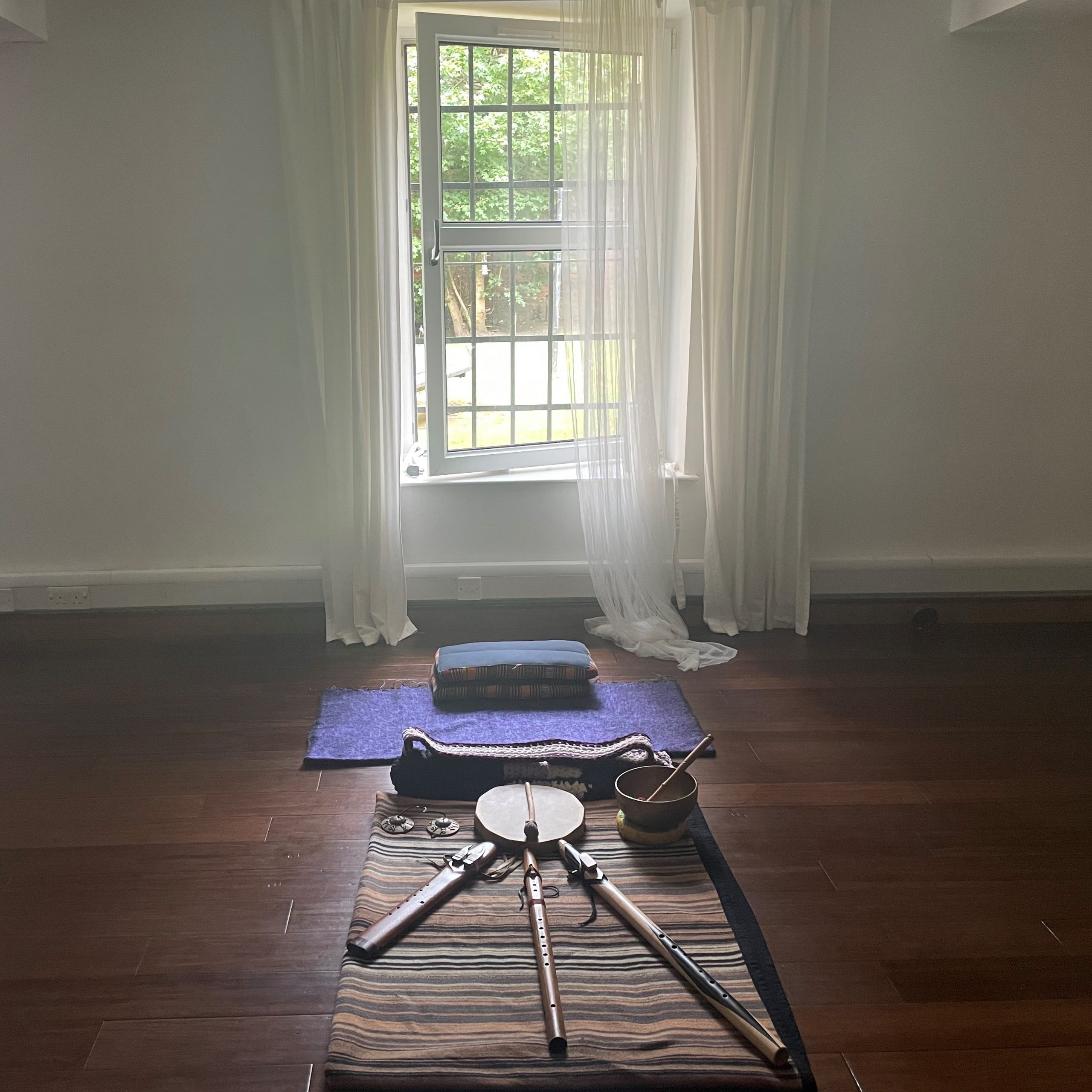 A deeply relaxing and resourcing session combining – fluid movements, creating a strong and balanced connection with earth, softening out of the business of mind and into the heart, bringing balance and a sense of centeredness and embodied awareness.
The invitation to engage with sensation in different ways, to soften and support the release of minds habitual irritation or avoidance patterning which are often draining and in the way of healing, actualising potential
Sound and music, singing bowls and different tones of wooden flute (tuned to 432 Herz) are also utilised during or at the end of the session to deepen and harmonise the felt sense of integration of body, mind and soul.
That sounds like a lot however this session is gently guided and aimed toward
– simplicity and release of tensions and held emotions in a gentle way
– rejuvenating the body and mind rather than add to or exhaust what may already be an overactivated or under resourced system;
– supporting each person to access their unique resources and capacities to realise potential, restore balance, enliven creativity and promote deep healing
– Through a deepened sense of connection with earth, fluidity of movement and a sense buoyant aliveness which emerge as the sense of burden, stress or tension from everyday activities, relational dynamics, old hurts and current events is gently released.
Suitable for anyone and prior practice or understanding of qi gong or meditation is not required as demonstration and explanation is provided, in a small group setting (restricted to 8 participants). You may bring your own yoga mat and blanket, or use those available at Santosa
The cost for each session is £15. For further information or to reserve a place contact 07342 212 194.
December 21, 2023




3:30 pm - 4:30 pm

January 18, 2024




3:30 pm - 4:30 pm