Love… in… Vibration
4th February, 2024 | 10.30-4.30 pm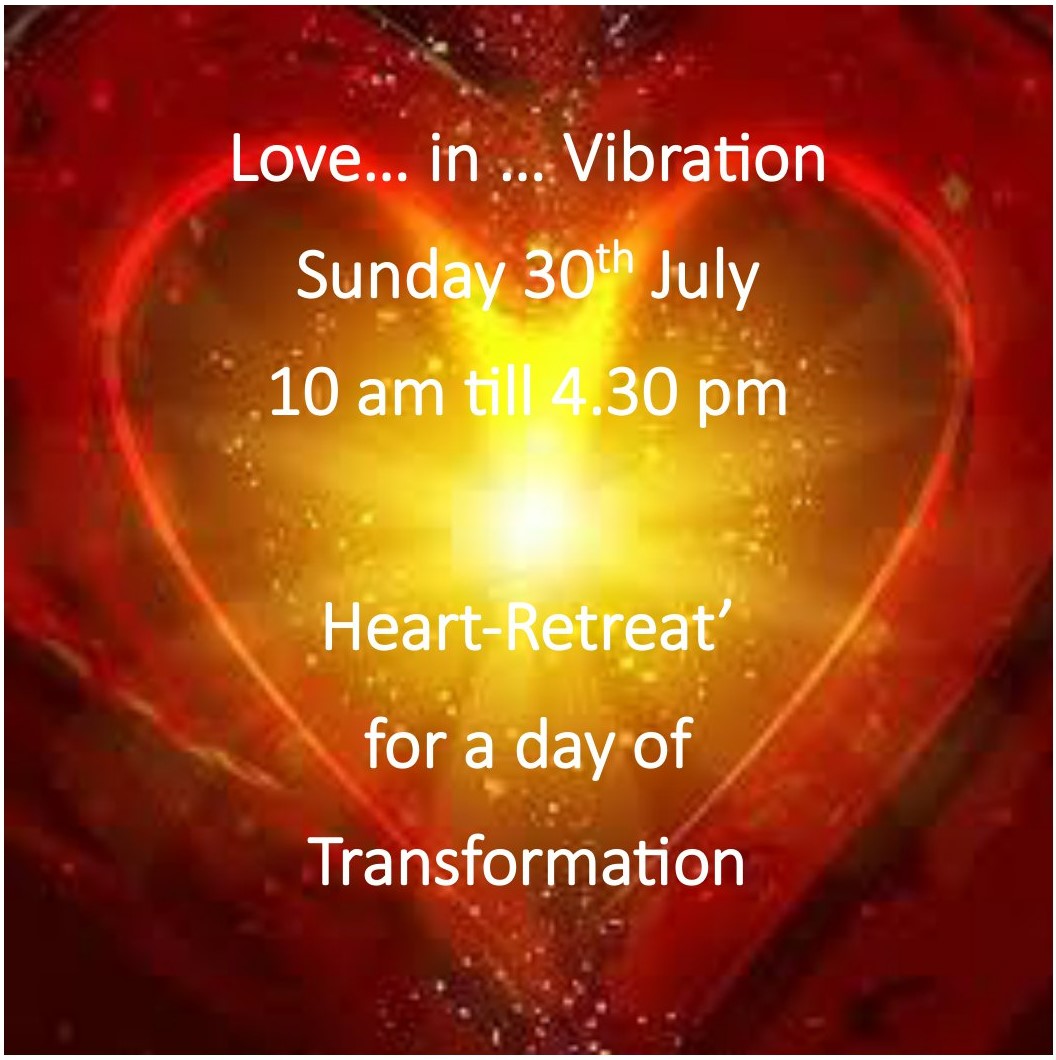 Due to popular demand, Carol Watson, Anne-Marie Birch and guest gong mistress Lesley Prayer are delighted to announce another workshop day for the heart and soul.
Friends, come and replenish your heart, open to new vibrations through touching others hearts, in this expansive and deeply beautiful 'Heart-Retreat'. A day of Transformation through a Jupiter Gong bath, dance, breath connection and expansion, heart-hugs, Guided Meditation, sharing and eating together. Ending with a  gorgeous Unicorn Oracle Card Insight to let Pegasus fly you home, warmed in the heart-hearth. Join us, hearty people.
Energy Exchange £100 (£90 concession)
Places limited to a maximum number of 12, therefore booking essential.
For further information or to book please contact Carol 07837 596376 or Anne-Marie
07971 801746. We really can't wait to see you and share this loving experiential day.
email: carolwatson_au@yahoo.com
February 4, 2024




10:30 am - 4:30 pm