Introduction to Shamanism: Connecting to our nature within
10AM-5PM / SATURDAY 11 FEBRUARY 2023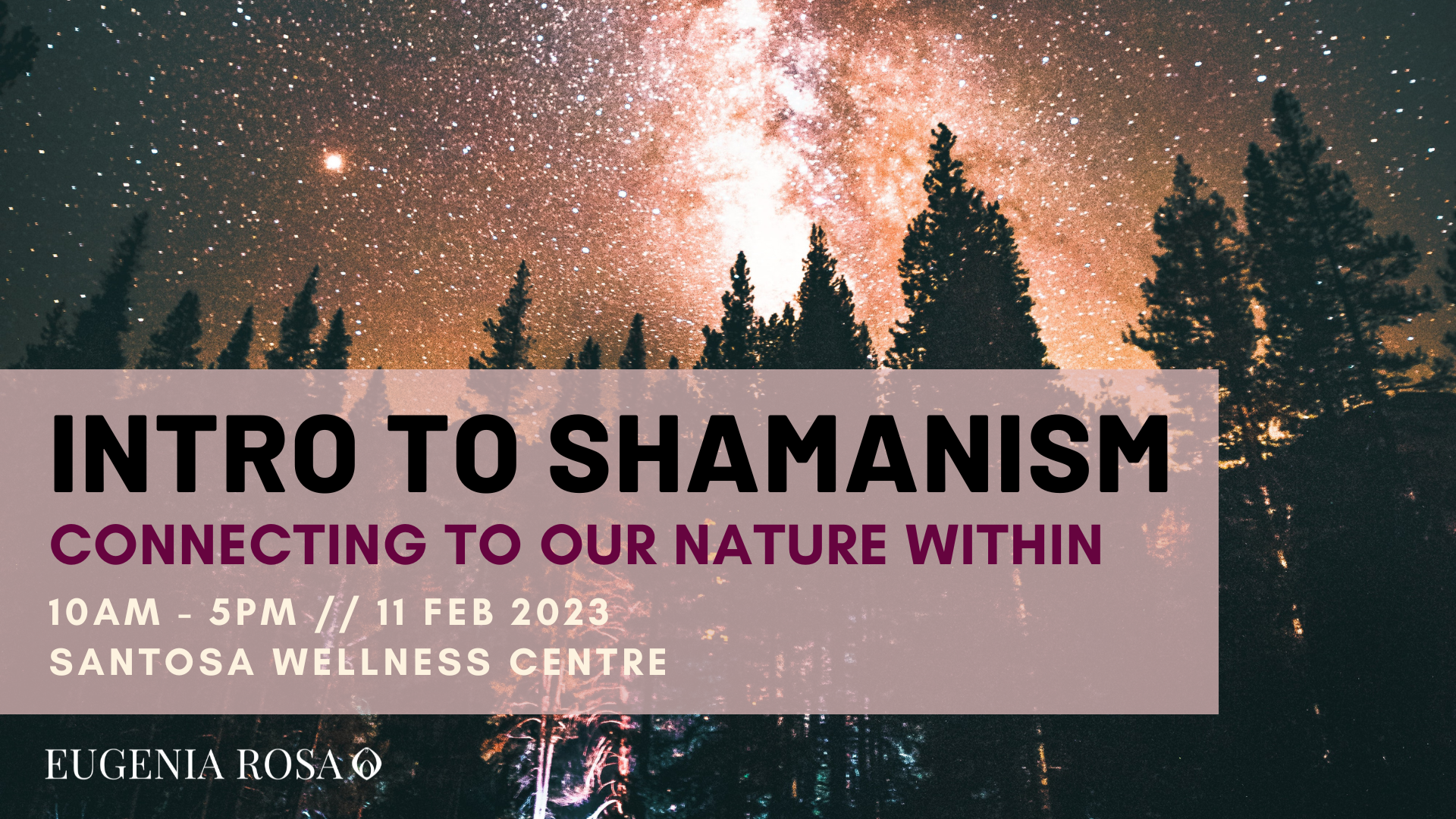 Shamanism is an invitation to connect to nature; the seen and the unseen nature both inside of us and in the world around us.
Shamanic practices such as journeying, soul retrieval, and healing work are tools to uncover deeper and more profound truths about who we are in this life and what we are here to do.
Sometimes we can use these tools to alleviate challenges or suffering in our life and sometimes these tools are portals to the parts of ourselves that are ready to be seen, or have been hidden for a long time.
In this way, Shamanism is a remembering, bringing us home to ourselves – to who we are.
In (re)membering ourselves we (re)claim our wholeness.
During the introduction day we will begin to travel through these liminal spaces, using Shamanic tools and methods for remembering. You will become familiar in order to receive answers to asked and unanswered questions. Where we can bring the muti-dimensionality of ourselves back to life, and back into our reality – here and now.
Practices you will experience during this one day event:
Space clearing and energy and Hollowbone practice
Working with allies, including meeting your power animal
Shamanic Journeying in relation to the Upperworld, Middleworld, Lowerworld
Working with allies, including meeting your power animal
As we adventure into liminal spaces through these altered states, we can access our subconscious and the magic within.
These are truly powerful and enriching practices for our times – a time when there is no longer a place for false Gurus. When we cannot find the answers to our deep questions from outside of ourselves. We can only know ourselves, and the answers to our life's questions. It's through connecting with our nature that we come into deep connection with the truth of ourselves.
£90 Early Bird before 31 January 2023
£110 Full Price after 1 February 2023
LIMITED SPACE – BOOKING RECOMMENDED.
>> Sliding Scale places available for Concession & BAME / BIPOC please contact Eugenia
directly
for details
February 11, 2023




10:00 am - 5:00 pm