Innerdance
Monday, 7th August – 6.30-8.30 pm
Lie down and journey through dream states, psychedelics, near-death experiences, kundalini awakening, life regression, birth visions and so much more.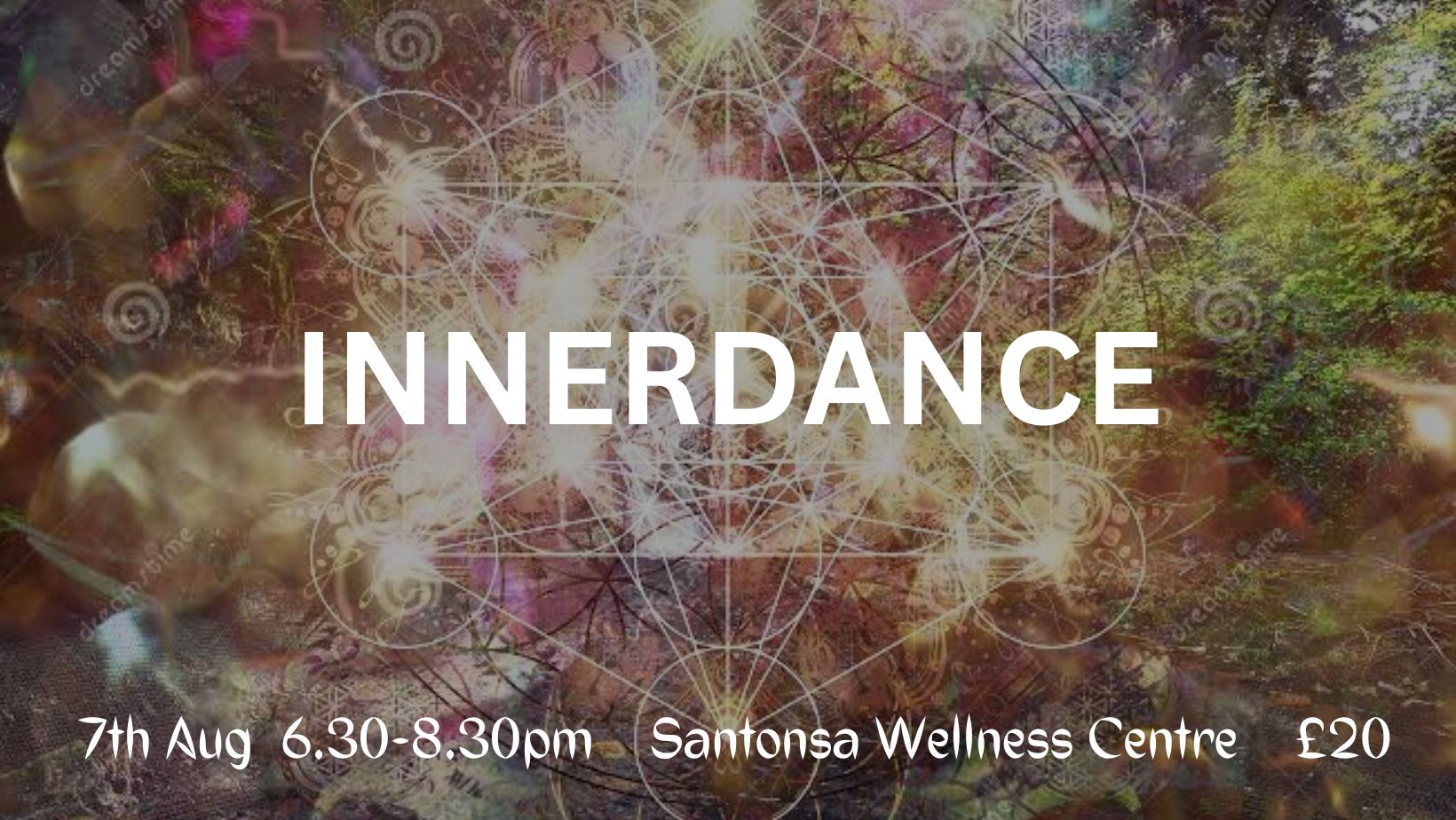 We invite you to a shared space of trust, vulnerability, and transformation. Connie, Rachel, Sammy, Aimee, and Vida, will hold a sacred space for you as the magical soundscape created by Serena Olsen transports you through inner and outer worlds.
Singing bowls, rattles, bells and other instruments merge with electronic sounds and beats. These sounds impact your brainwaves and echo at cellular levels, allowing deep healing and transformation. The body cleanses emotionally, psychologically and subconsciously, as old information rises to the surface, ready to be released. This experience catalyses inner exploration, identification, deconstruction of illusions, and unravelling of conditions.
Monday 7th August
6.30-8.30 pm
Exchange £20
to book: vidabee@hotmail.com
Facebook: innerdance
August 7, 2023




6:30 pm - 8:30 pm