Description
Dalit Murgan Box of 4
The Dalit Murgan candles resemble the clay pots that Indian women are often seen carrying when returning from the well.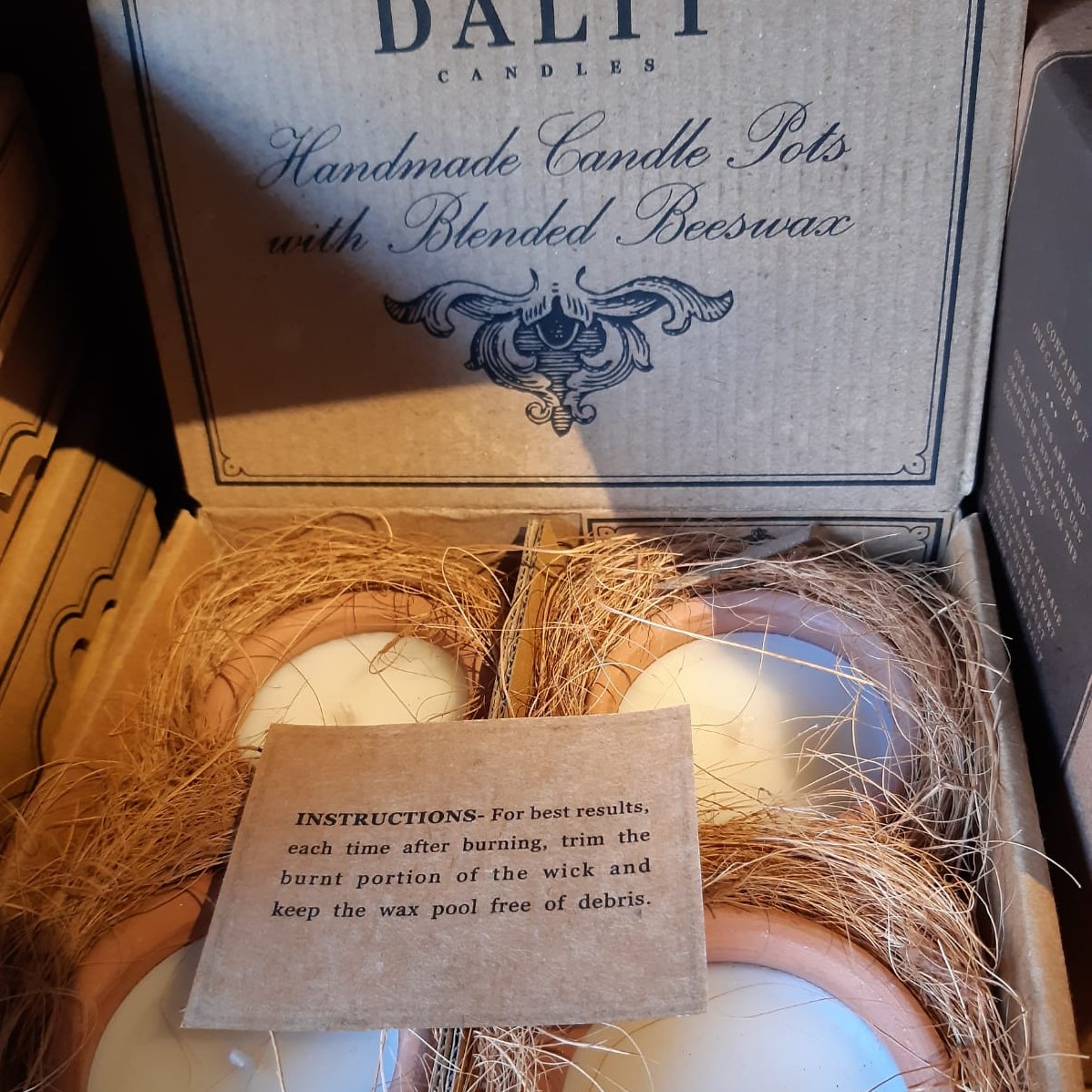 The gift box contains four handcrafted Murgan candles that have a Lavender scent with a hint of vanilla in blended beeswax.
Approx Burn Time: 20 Hours each
Candle Dimensions: L 6.5 cm x W 6.5 cm x H 4.5 cm
All Dalit candles are handmade by the Dalit people of India and the purchase of these candles supports the Dalit Project work with street children of this people group.